The Guardian: Blood in the Snow, a novel by MJ Kobernus.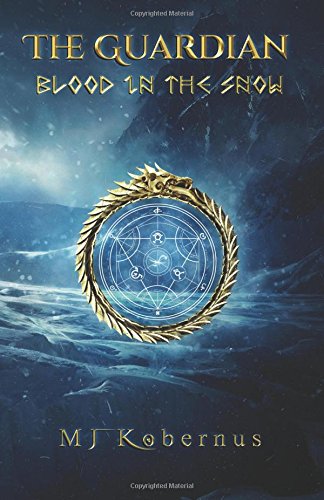 $14.99 Paperback.
Blood in the Snow is the second book in the Guardian series and was a fast paced read that kept me engaged and eager for more.
Philip Entwhistle is desperately attempting to settle back into his comfortable and boring life as a university history professor.  Unfortunately, all hopes for a quiet English life are shattered when his girlfriend leaves him and he is forced to flee the country to avoid being arrested for a crime he didn't commit.
Arriving in Norway, Philip is determined to stay one step ahead of the detectives eager to arrest on suspicion of arson and murder, and win back his girlfriend's affections.  In the process he uncovers an ancient mystery hidden in a Viking Age burial located on his girlfriend's family farm, which has left her father cursed.  The only clues to saving him are scribbles in margins of a little studied saga.