Are you interested in self-publishing? The Palouse Writers Guild is dedicated to assisting self-publishers achieve their goals. This summer, I'll be presenting a workshop on budgeting for publication at the Palouse Writers Festival, along with a line-up of other great authors.
Budgeting for Publication, Workshop Description: Authors dream of seeing their books in print and calculate the royalties they expect to earn once their baby hits the market. Few stop to consider how much capital is need up-front to cover pre-publication expenses. This workshop covers the cost of publication, including:
Product Development
Business Development and Branding
Distribution Cost
Acquiring Reviews and Advertising
Included in the registration cost are budgeting worksheets authors can take home to run the numbers for their own projects.
Date: Saturday, June 26, 2021, 10:00 am
Location: Arts Room, 1912 Center, Moscow, Idaho
Cost: $10, Register Here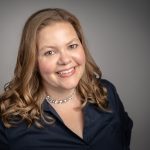 Khaliela Wright earned her Master's degree in Economics from Washington State University. Combining her love of books and business, she founded the Palouse Writers Guild with the goal of bringing professional development to authors, championing indie books sales, and helping self-publishers navigate the business side of writing. When not immersed in business and economic statistics for work, she writes feature articles and columns as a freelancer. Khaliela lives in rural Idaho and delights in being anything but the quintessential small-town girl.
See the entire festival line-up here: 2021 Palouse Writers Festival – Palouse Writers Guild
The festival will close by announcing the winners of the Palouse Writers Guild annual writing contest during Books & Brews, where workshop presenters and other participating authors will be on hand to meet with the public and autograph their books in a festive book fair atmosphere. The 16 participating authors have their work appearing in over 70 titles! Check them out before you come:
Jodi Fisher
Polly Buckingham
Stuart Scott