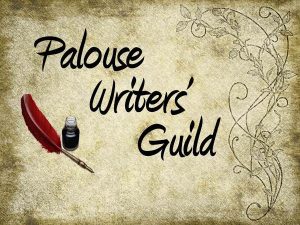 It's always nice to see your name in print, even if it's not on the cover of a book!  This morning one of the writing groups I belong to made the paper again.  The story, "Locals find their writing zone at the coffee shop" was featured on the front page of the Moscow-Pullman Daily News.
Unfortunately, you'll have to buy a copy of the paper to read the whole story.  In addition to quotes from yours truly, the story also features quotes from fellow writers, Sonya Bramwell, Leona Ahles, and Jay Dearien.
You can learn more about this group, as well as other groups around the Palouse by visiting the Palouse Writers' Guild Meet-up Page.