Monthly Archives:
January 2017
---
I created this lecture for my micro class this quarter because I have an out-of-town conference later this month.  I apologize in advance for the sniffling.  (It's January and I have a cold.)  Many Americans have trouble seeing from another person's perspective.  Even more hear something and think, "Oh yeah, that's right," without considering all of the implications of what their elected officials are promoting.  The point of this lecture is to examine one topic from multiple viewpoints.
---
Coffee Hour:
"Freelance Writing Today" with Steve Bunk
Are you interested in freelance writing?  This workshop by Steve Bunk will cover marketplace opportunities and challenges, along with technologies and strategies for contemporary writers, including how to submit work to magazines.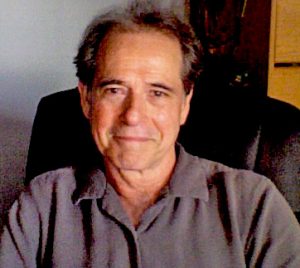 Steve Bunk is a Boise journalist who edits Idaho Magazine. Previously, he wrote about biological research for The Scientist, and before that was based in Australia, where he filed magazine and newspaper reports from throughout that country and Southeast Asia for fifteen years. He also has worked in corporate communications in Boise and as a writer and editor in Athens, Greece. His nonfiction account, Goliath Staggered: How the People of Highway 12 Conquered Big Oil, was published in 2014 by New West Books.
Date: Saturday, April 29th
Location: 1912 Center in Moscow, Idaho.
Doors open at 9:30 AM and program will begin at 10 AM.  Coffee will be served.  Attendance is limited to the first 40 participants.  For questions or to register, email Khaliela Wright at khaliela@gmail.com or visit our Meet-up website:  https://www.meetup.com/Palouse-Writers-Guild/
Partial funding for this program was provided by a grant from the Latah County Arts Committee.
This event is sponsored by the Palouse Writers' Guild.
*The Palouse Writers' Guild does not discriminate based on race/ethnicity/national origin, religion, gender identity/sexual orientation, disability, age, marital/family/parental status, or political beliefs.
---