Janet Gullickson, President of Spokane Falls Community College, visited the Pullman Center on Wednesday, May 4th, and informed students, faculty, and staff that the campus may close its doors at the end of the quarter.  The reason, she said, was a $2 million dollar budget shortfall.
That afternoon, students took to the streets protesting the possible closure.  The announcement came after financial aid deadlines had passed.  A campus closure would leave many in the cold, without an opportunity to apply for financial aid at any other colleges or universities next year.  The students involved in the protest posted pictures on Facebook, but the administration in Spokane quickly demanded that the photographs and comments be removed.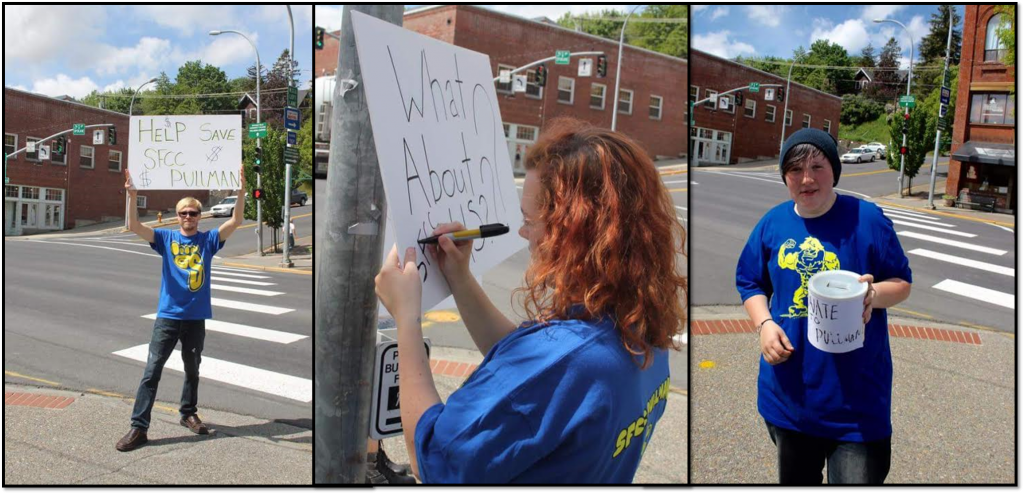 As an economist, I know that hard managerial decisions must be made.  I also know that those decisions need to be based on good information and facts, not emotions.  As luck would have it, the day following Janet Gullickson's announcement, the lecture covering the shut-down case was scheduled for Econ 201, microeconomics.  The lecture was silent, students wide-eyed with fear, were still processing the information from the previous day, and learning a rather hard reality in class.